Tent Rentals
Serving all of Florida with none other than the highest grade quality tent rentals at a competitive price. For a free estimate call us today at (724) 944 4404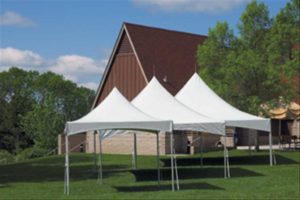 When it comes to tent rentals look no further than Action! With years of experience and a large inventory of tents to choose from you can be sure that with Action you are getting superior customer service.
We pride ourselves in offering none other than the highest quality grade tent rentals. When it comes to parties and events not only will you need tents but tables, chairs, and flooring. We do all of this as well. Action is a one stop shop for all of your party needs.
For a free consultation / estimate feel free to call us today! (724)944 4404
Our professional and knowledgeable staff is ready to assist you in making your next special occasion a memorable one. Starting with our experienced and trained sales staff, to our thorough and professional set up crews, we take care of all the details so you don't have to. A family owned and operated business, customer service is our number one priority.
PARTY CANOPY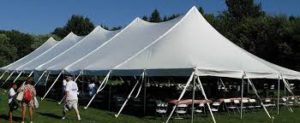 CANOPY SIZES
1ST DAY
ADDITIONAL DAYS
ASPHALT SET UP
20'x20' (400 sq. ft.)
$250.00
$31.00
$67.00
20'x30' (600 sq. ft.)
$355.00
$44.00
$80.00
20'x40' (800 sq. ft.)
$470.00
$59.00
$93.00
30'x40' (1200 sq. ft.)
$670.00
$84.00
$116.00
40'x40' (2400 sq. ft.)
$895.00
$112.00
$156.00
40'x60' (2400 sq. ft.)
$1,345.00
$168.00
$194.00
Side Walls, per foot
(Clear or White)
$1.60
$.50
Add a set of 4 corner poles drapes for $40.00
CAPRI CANOPY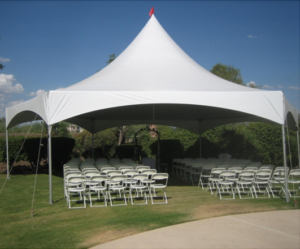 | CANOPY SIZES | 1ST DAY | ADDITIONAL DAYS | ASPHALT SET UP |
| --- | --- | --- | --- |
| 20'x20' (400 sq. ft.) | $285.00 | $38.00 | $67.00 |
| 20'x30' (600 sq. ft.) | $390.00 | $51.00 | $80.00 |
| Side Walls, per arch (Clear Vinyl) | $22.00 | $2.20 | |
FRAME CANOPY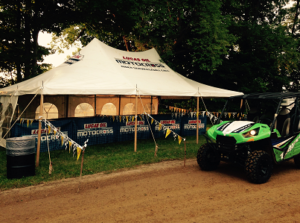 | CANOPY SIZE | 1ST DAY | ADDITIONAL DAYS | ASPHALT SET UP |
| --- | --- | --- | --- |
| 20'x20' (400 sq. ft.) | $250.00 | $31.00 | $67.00 |
| 20'x30' (600 sq. ft.) | $355.00 | $44.00 | $80.00 |
| 20'x40' (800 sq. ft.) | $470.00 | $59.00 | $93.00 |
| 30'x40' (12000 sq. ft.) | $670.00 | $84.00 | $116.00 |
| 40'x40' (1600 sq. ft.) | $895.00 | $112.00 | $156.00 |
| 40'x60' (2400 sq. ft.) | $1,345.00 | $168.00 | $194.00 |
| Side Walls, per foot | $1.60 | $.50 | |
| Add a set of 4 corner pole draps | $1.60 | $.50 | |
EZ UP TENTS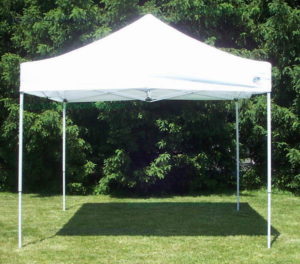 | CANOPY SIZE | 1ST DAY | ADDITIONAL DAYS |
| --- | --- | --- |
| 10'x10' (100 sq. ft. | $45.00 | $10.00 |
| Sidewalls per 10' section | $5.75 | $1.00 |